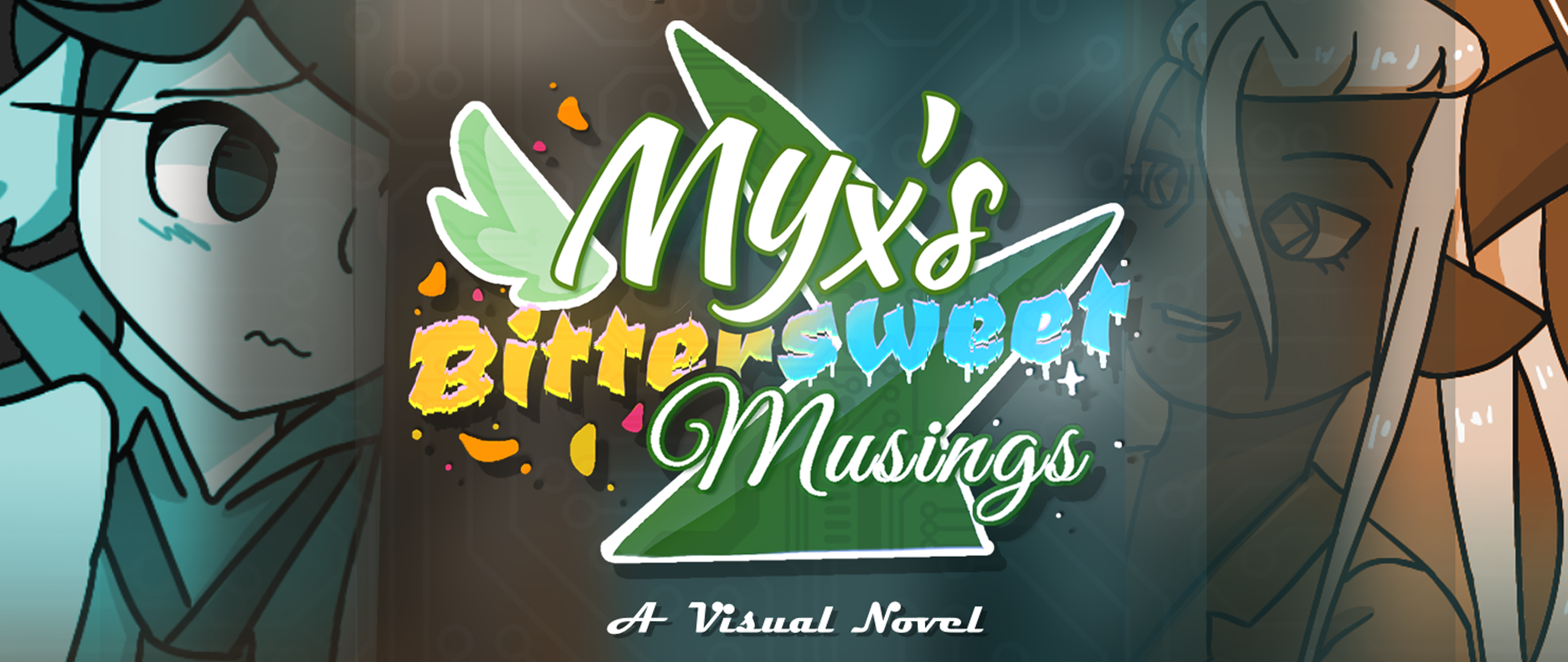 Myx's Bittersweet Musings
And finally, the game is out!!! :D
---
As the title says again!!! This is pretty exciting for me, I hope you'll enjoy what it is for what it is, mwahaha...

I had to change one of the CGs AFTER I uploaded these files and Linux takes forever to upload and patch, so Linux users, unfortunately, will not have a correct CG (hopefully you won't notice it though, hehe). I will update it when I get the time and data to!
I am also going to work on a .apk file for mobile folks as well as make this available on Google Play. Let me know if there are any issues you encounter! I greatly appreciate all feedback :D
Thanks for reading, and I wish you all a great holiday (or day)!!!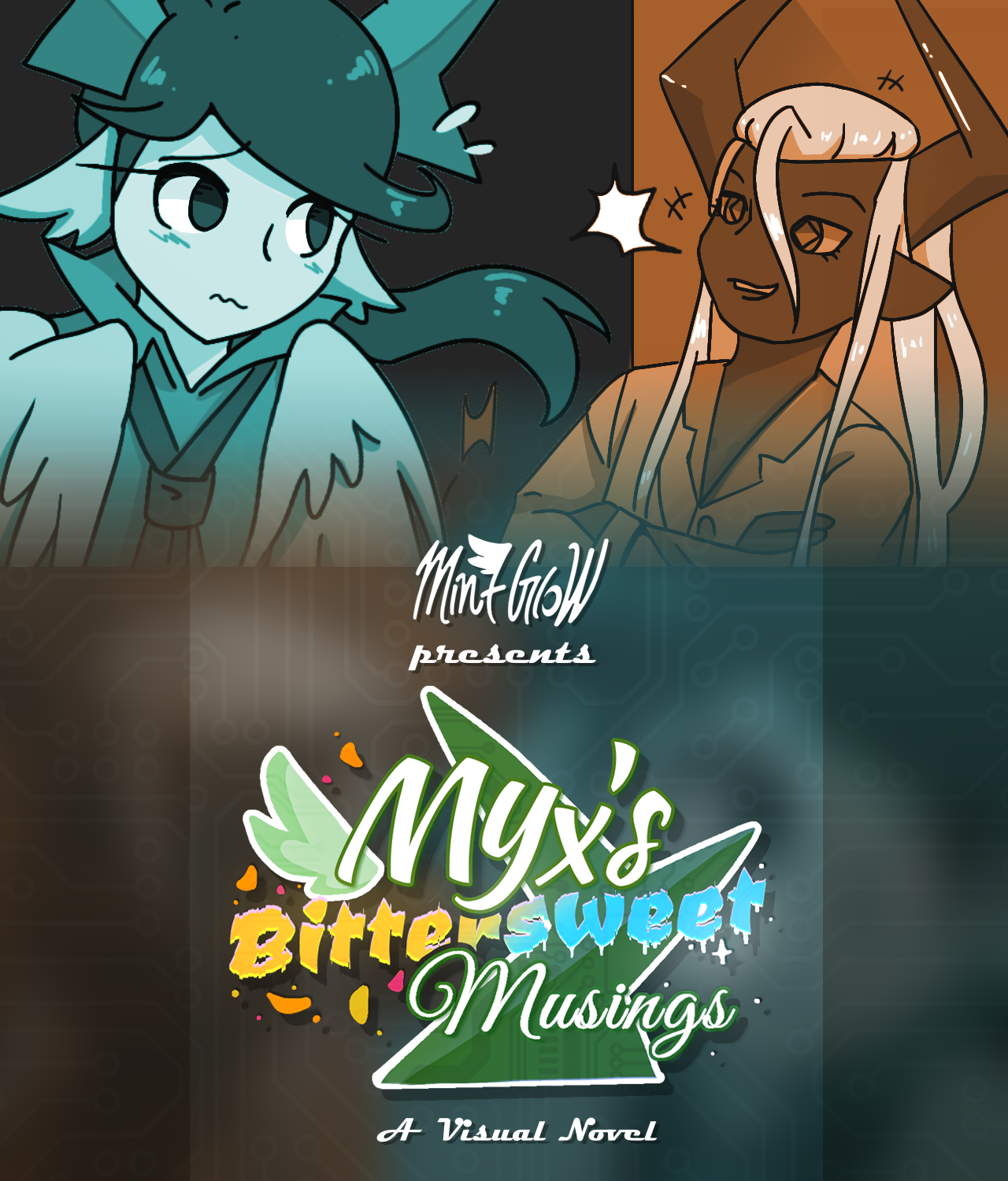 ---
Play the first game, PUQFFAL!!!, here (and keep in mind that it's literally my first game): https://mintglow.itch.io/puqffal
The game itself! (you might be spoiled if you didn't play PUQFFAL!!! first): https://mintglow.itch.io/myxs-bittersweet-musings

More updates: https://twitter.com/MINTGL0W
Files
pls dont pay just for this but here's that one cg of them in the city if you want it.png
892 kB
Dec 24, 2021
myxs-bittersweet-musings-osx.zip
177 MB
myxs-bittersweet-musings-win.zip
194 MB
Get Myx's Bittersweet Musings
Comments
Log in with itch.io to leave a comment.
Thank you!!! I hope you enjoy it :D

hi Mint :) i'll play it today and give feedbacks :)
Hi Anwynn! Thank you, it's a little different from PUQFFAL as you'll see. I appreciate negative feedback too, so don't hold back if you find something can be improved :D
If you would like, I can also try out your game and give feedback? Looks interesting :D
i just finished a few minutes ago all three endings :) yes i can see it's darker than puqffal but it's great too :) interesting plot of relationship and cute as the first game :) i don't see anything negative to say . being bullied in school is something i know so i can relate to Myx having difficult to trust others and all that stuff.
i love the title screen with Pippy and Aq in the back it made me smile :)
sure you can try my game though it's not finished yet, you'll probably see some mistakes in english as it's not my native language.
your feedback would be appreciated :)
Nice! Ooh, I like comments that talk about the characters and gameplay, hehe. Thank you for your attentive words about the relationships and relatability!

That's okay (but for having a different native language, your English is pretty good)! And in that case, I'll try it out whenever I find the time to :D Have a good day!