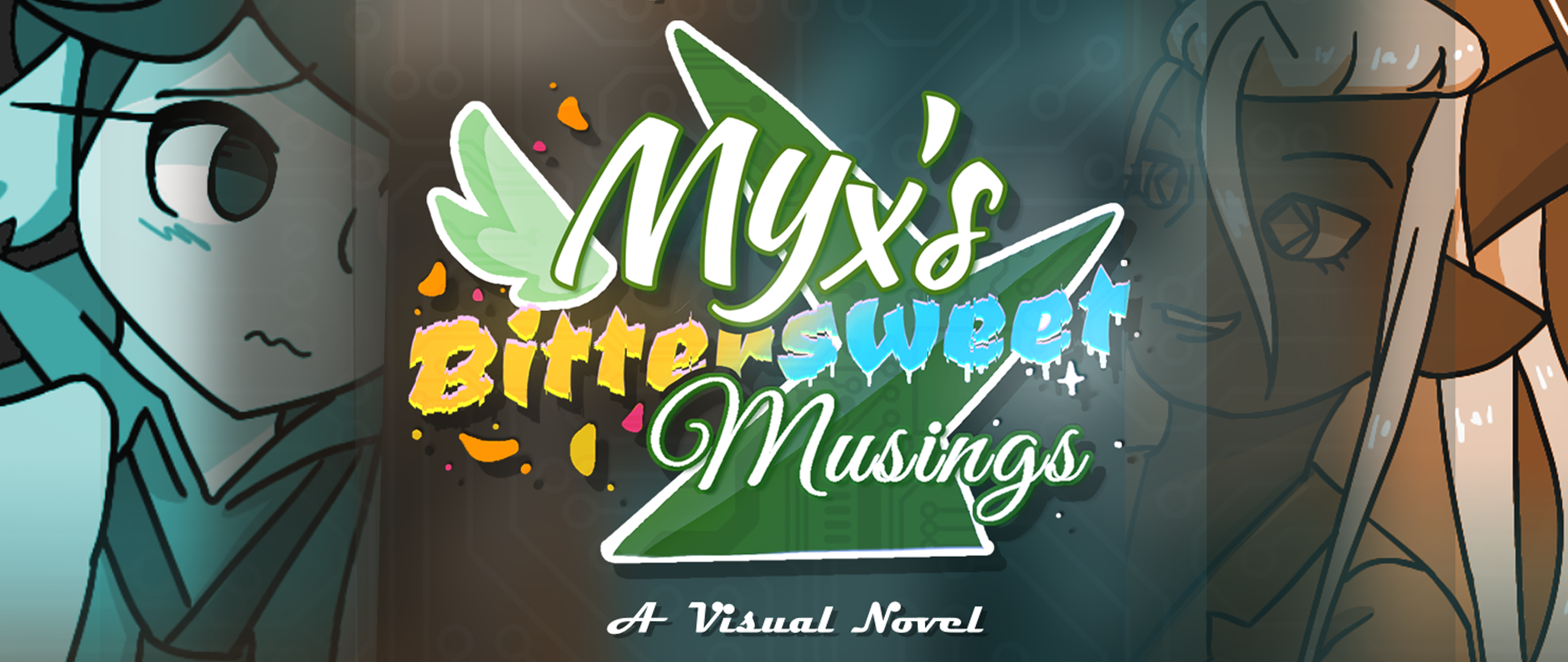 Myx's Bittersweet Musings
Actually, I started working on this at the beginning of November, but it's better late than never.
I am currently working on the second game in the series, Myx's Bittersweet Musings. For more updates, check https://twitter.com/MINTGL0W I hope you'll like it!
Updates so far:
11/5/21: Started drafting script, dialogue, and CGs

11/8/21: Made logo for MBM
11/9/21: Finalized logo for MBM, started thinking heavily about the story and messages I want to tell

11/10/21: Drew sketches character sprite variations for a bully and the past Myx (Fun fact, I incorporated some of Myx design from 8 years ago)
11/12/21: Made and polished the main menu and tinkered around with GUI code

11/13/21: Made thumbnail GIF for website and added screenshots to website, wrote more dialogue and started choices and endings, decided I should start working on my essay which is due in 2 days

Honestly, these VNs were initially made to fill the hollow shells of my OCs, but now that they have so much life and depth, it makes me want to do so much with them! I want to show the world things that I believe are not emphasized enough in shows, movies, other games, anime, books, etc., which is why they are free.

Get Myx's Bittersweet Musings