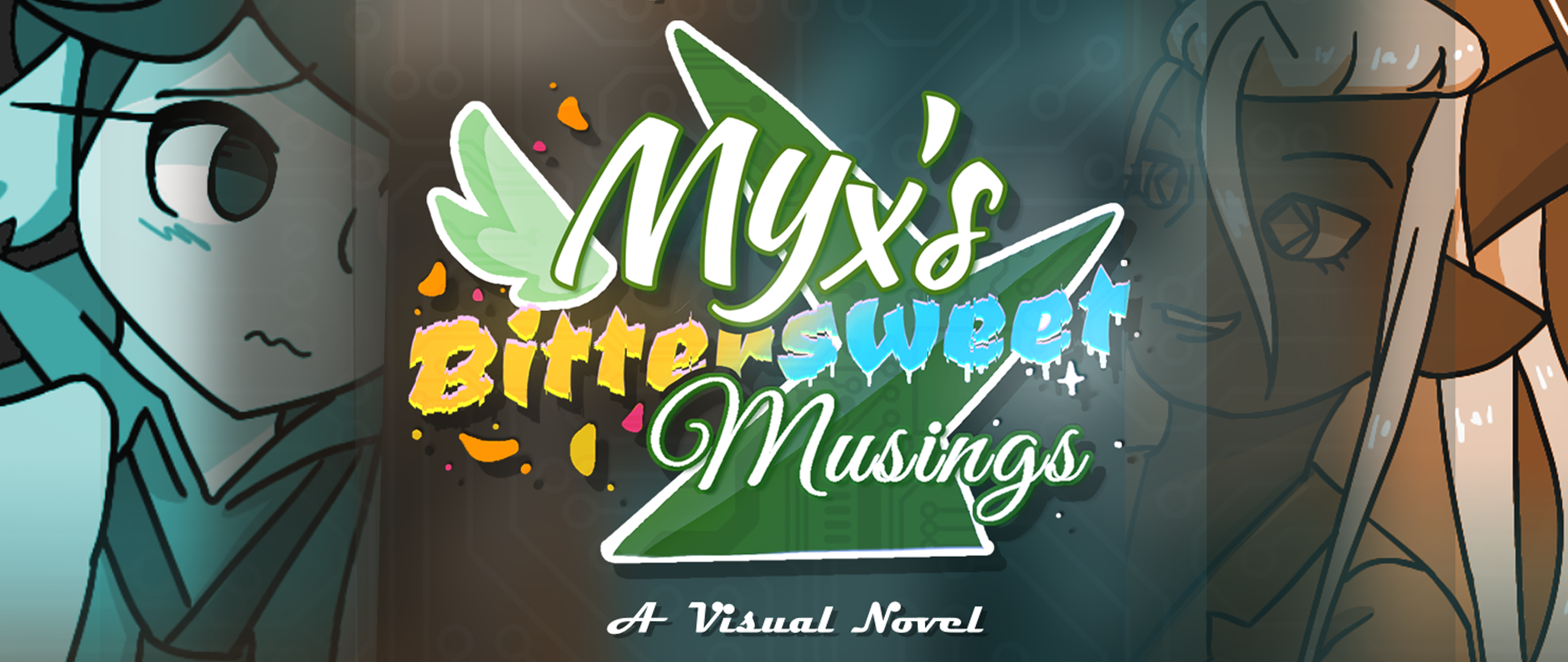 Myx's Bittersweet Musings
Sprites of the main characters!
---
SPOILERS FOR THE FIRST GAME:
I strongly recommend you play PUQFFAL!!! before this one.
However, you can enjoy this one by itself as well and everything quality-wise will be tons better (I just don't recommend it)
Play the first game here: https://mintglow.itch.io/puqffal
Hello again! I bring another update as to how the game is coming along :D

...

I have to rewrite the whole script.
But other than that, everything is coming along nicely:
The planned release date is still sometime in December!

Here is a sketch of one of 4+ unlockable CGs: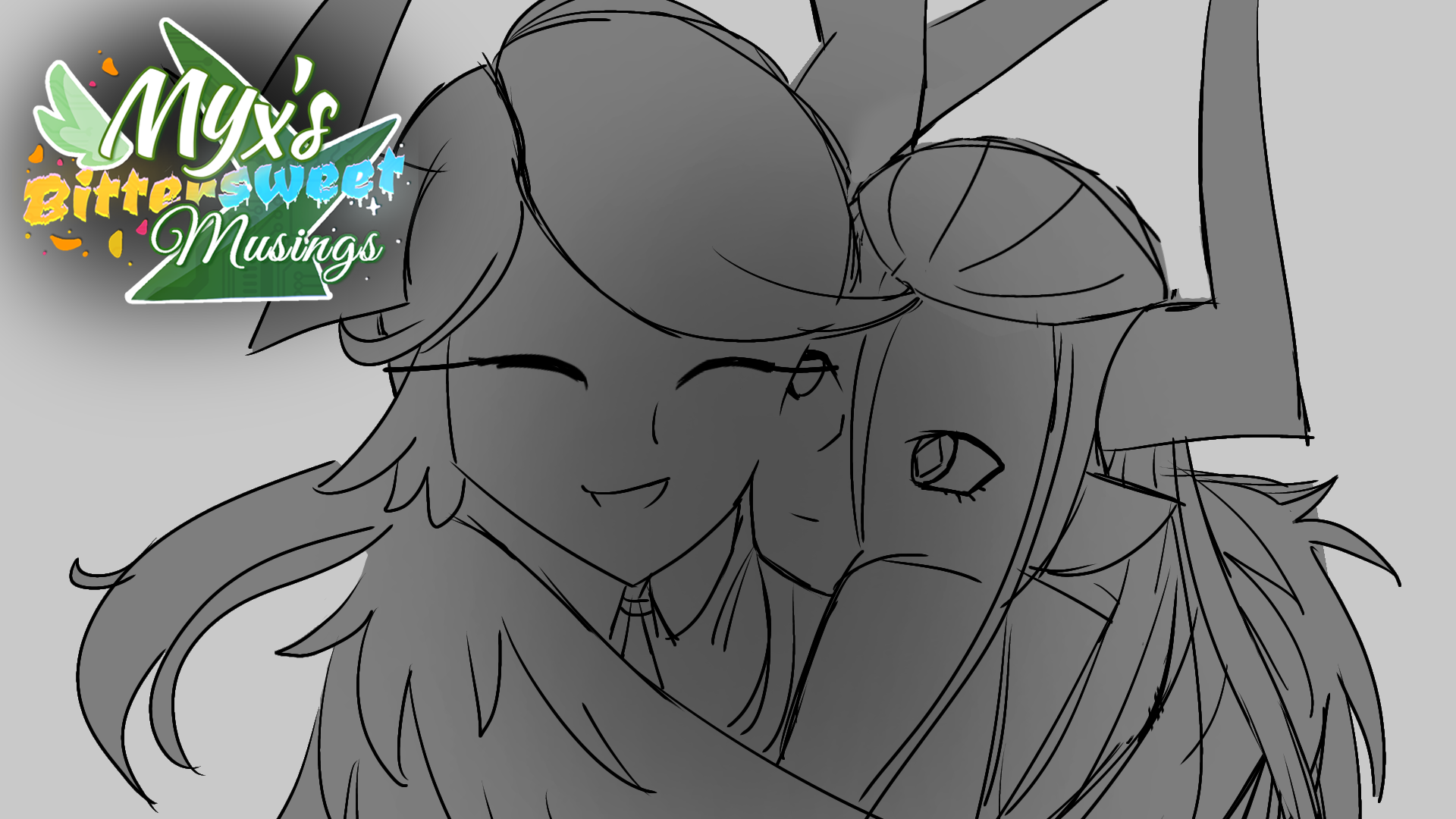 The main characters:
Myx - 13 years old - a bored girl at home that decides to bring artificial intelligence to life for company. Real people aren't very nice/different anyway.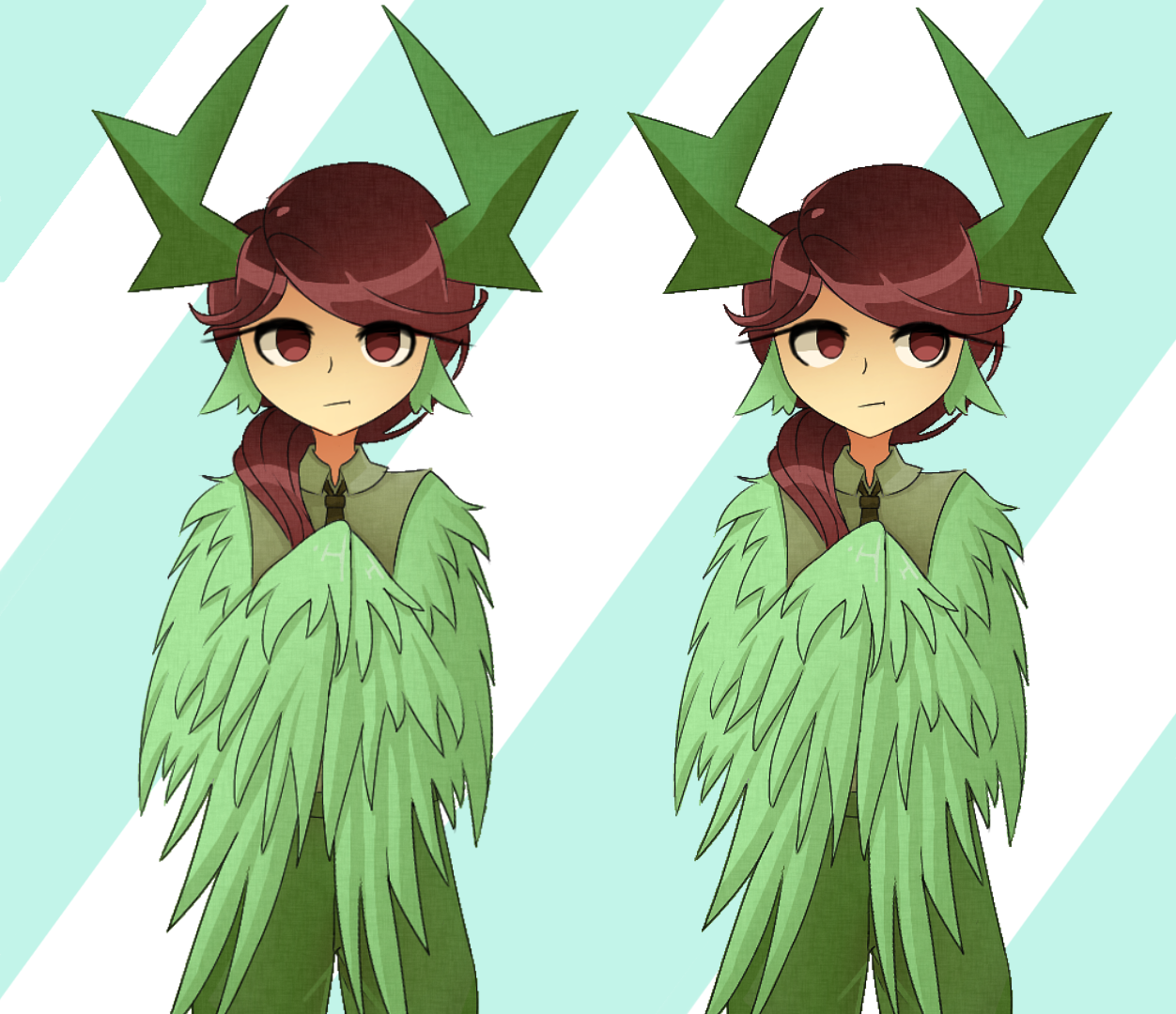 Get Myx's Bittersweet Musings